Hey guys!
I hope you're doing great and you've been reading amazing books lately! Life kinda caught up with the three of us these last few months and reading and reviewing have been put on the back burner for us. I can't speak for Sarah or Eon, but I managed to get some reading done regardless, even though my reviewing slump is still there.
But after reading high, epic or flintlock fantasy for a few months, I felt the need for change and I decided to go for a safe bet and a lighter sub-genre -because I obviously can't quit Fantasy for long!- : Urban Fantasy! I love this sub-genre. I loved it since devouring the nine available novels and few novellas of Kate Daniels, by Ilona Andrews. It's fun, it still manages to surprise me and make me escape and it reads fast and pretty easily. Exactly what I need at the moment! 😀
So I decided to go on a Urban Fantasy spree for the next months and being the ditherer that I am, I bought a few books before I decided which series to read first! 😀
Hounded (The Iron Druid Chronicles, #1)
by Kevin Hearne, recommended by my lovely friend Celeste. I decided to read the first book on Kindle (so I get familiar with the names and places) before I get the audiobooks (narrated by Luke Daniels and also highly recommended by Celeste).
Nice Dragons Finish Last (Heartstrikers, #1) by Rachel Aaron, recommended by my friend and amazing reviewer TS.
Moon Called (Mercy Thompson, #1) by Patricia Briggs. I've been eyeing this series for a long while now and I can't wait to discover Mercy Thompson's world (again, highly recommended by Celeste).
The Black Parade (The Black Parade, #1)
by Kyoko M. This is a book I discovered through my favorite UF authors' blog and one I can't wait to discover (The cover is gorgeous imo!). Here is the post and Ilona's recommendation. It's currently free on Kindle!
I ended up creating a poll to help me decide which series should be my starting point and my winner was: The Others by Anne Bishop (another favorite of my dear Celeste). I really enjoyed the first two books and am now eating up book 3, Vision in Silver. An original and sometimes dark UF setting and story!
The next book has nothing to do with Fantasy or my other usual reads. It's actually poles apart from them and it's a book I've meant to start for a while now. It's a spiritual journey attempted by its author, Yasmin Mogahed, in order to save her heart from being entrapped by life's hardships and losses and heartbreaks. I feel like this point in my life, where I'm questioning a lot of things, is probably the right moment to discover what lessons Reclaim you Heart might offer!
Okay, so most of the books I bought this month are on Kindle. I've been reading ebooks for almost 3 years now, despite my early reluctance. But even though I never go anywhere without my Kindle, I'm still an unconditional lover of physical books and I pay even more attention to the few ones I buy or receive.
And I'm so incredibly happy with the special ones that joined my little Fantasy collection this month!
One of the pioneers of the genre: The Lord of the Rings
The newest member of one of most epic, original and ambitious modern Fantasy series out there: Oathbringer (Stormlight Archive, #3) by Brandon Sanderson
One of my most anticipated books of 2018: Obsidio (The Illuminae Files) by Amie Kaufman and Jay Kristoff (I'm still waiting for my copy, sniff)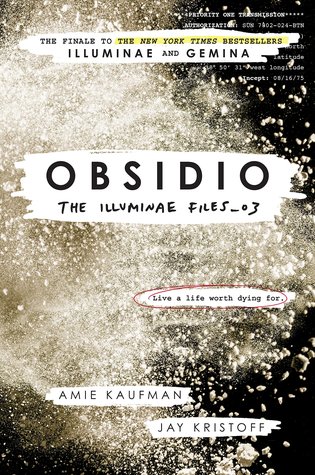 And last but not least, this amazing, early-birthday present from my Celeste! Thank you, my love! Malice and Valor, first two books of one of my favorite series of all time: The Faithful and the Fallen, by one of the most talented new names in the Fantasy genre today: John Gwynne. I can't describe how happy and emotional I was when unpacking this!
---
How about you, guys? Which new books joined your shelves this month?